We are always happy to hear that our services are appreciated. Here are some of the comments that our clients have made.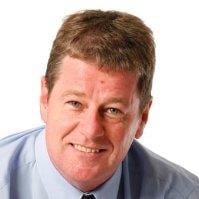 "Exciting, stimulating, challenging times. The key mix for generating growth is inventive minds, immersed in the leading state of technology, and experienced, but not blinkered management."
Managing Director/CEO, Growth Solutions Group
It's been a great week, and a fantastic program focused on Silicon Valley innovation and specifically innovation in AgriTech. Great learnings, great insights, and great fun. We had a great time and really had our minds opened to the full range of opportunities to improve our business.
We came across this program from SVIC. I was not sure what I was going to get through the program, but I intended to learn more about Silicon Valley ecosystem. We are on the 5th day of the program, and I am completely enjoying it. Lots of takeaways that I will use and can apply for my company. It was a very diversified program: I got access not only to practitioners but people from the academic field as well. We got to know Silicon Valley thought technology thought leaders that shared with us first-hand insights, access to the right people, and new technologies that are coming. I enjoyed the program and would recommend it to individuals who are not from Silicon Valley and want to get a very compact overview of what is going on in Silicon Valley.
We saw Fintech today and payments. We saw payment world is transforming very very rapidly, all of the visits were very interesting experiences, some of them are immediate applications for Santander globally and particularly in Mexico. Thank you very much, we are looking forward to the next steps and follow on these conversations. Thank you
We've been to IBM and Google: incredible operations, we learned a lot from and very smart, smart people, the enormity of operations is incredible. What I would take back – the future and technologies we really need to embrace this technology. Thank you.
I came to Silicon Valley to understand the environment and ecosystem, to get some insights perspectives of what is going on in the finance industry. We met over 20 companies in a range of 5 days, learning different aspects of FinTech – new ideas, a potential disruption that might come to the market, key learnings on corporate innovation. It was a fantastic program and I would recommend it to anyone who'd like to learn about the next FinTech revolution
See Cristina Caballe, Executive Director at IBM, Spain, share her views on her experience at Silicon Valley Navigating FinTech Disruption Program. She is completely satisfied with what the program had to offer.
We wanted to come to Silicon Valley and learn how companies innovate. We didn't know how to do it, so we approached Silicon Valley Innovation Center that managed to connect us to numerous Silicon Valley organizations that opened our eyes to what is possible.
Thank you for your great job. The program was very well designed and executed: bringing different elements of Silicon Valley innovation culture, meetings, company visits, and startup showcases.  The key takeaway of the program : understand how can startups and corporates work together and create partnerships where both sides can benefit.
Thank you SVIC. During the past two days of the program, we got some insights and visited many companies. What I appreciate a lot – is a mix of different experiences and visiting innovative companies to see how they are physically organized to inspire innovation.
The program made by SVIC was great: regarding looking at the new trends and what is going on, regarding innovation and digital transformation processes that you can apply inside your company. I was impressed by case studies that were so practical and gave us some new methodology that can improve our customer experience.
This week we spent with our business partners from Germany and Austria in California. I think it was an awesome experience and it was nice to see the Silicon Valley startup ecosystem. One of the key takeaways for me is how ideas are born in Silicon Valley, and how they are taking into curation and executed. It will be very interesting to see how we can bring this new startup mentality and scale it to replicable business model. Visiting such companies as Google and Linkedin is always inspiring. I would recommend everybody to make this trip because it opens your eyes and mind.
I think it's important to be in the center of it talking to people because your mind starts to be creative and then you have different questions than if you just sit down and watch.