Let's face it. Modern technological advancements have already taken the practical science of artificial intelligence to unseen levels. AI is no longer limited to a robot beating a world chess master. In fact, artificial intelligence is likely to influence modern business trends at a faster pace. New age AI bots can just sift through the humongous amount of big data in a matter of seconds. These developments could potentially affect the future business models by improving the research reports and publishing capabilities. The question is, to what extent does AI tech impact upon the need for human researchers? Thomson Reuters was looking to solve this 'Man versus Machine' riddle. The massive mass media and information services firm was looking to explore disruptive models based on the AI concept.
That's where an innovative firm like Silicon Valley Innovation Center comes into the picture. We understood what Thomson Reuters was looking for and came up with an 'Innovation Immersive Program' to offer direction and initiate the process of digital transformation. Let's get into the details.
Innovation Immersive Program – The roadmap
Isaac Newton said, 'If I have seen further than others, it is by standing upon the shoulders of giants.'
With that quote in mind, and based on the established by Thomson Reuters, we created a customized program to offer solutions for complex problems. We designed a practical and enriching program to ensure much better understanding of the key trends in the field of outsourced research, artificial intelligence, corporate innovation, and new-age tech management practices. At Silicon Valley Innovation Center we help you figure out your exact challenges and how to find a way to solve them. It's like taking a bath in the vast talent pool of Silicon Valley.
The Immersive program included a visit to various tech firms like Google, Amazon, DocuSign, ROSS Intelligence, Berkeley Haas, Western Union Digital, BIGcontrols, and more. As you can observe, the program took Thomson Reuters to the heart of the action – offering the amazing opportunity to visit the most innovative companies to gain few radical ideas for their own niche. There is no hiding the fact that each one of these brand names has successfully disrupted an entire industry. At the end of the day, this was precisely the innovation that Thomson Reuters was looking for.
Now, before we go on, let's take a closer look at the 5 key takeaways for Thomson Reuters: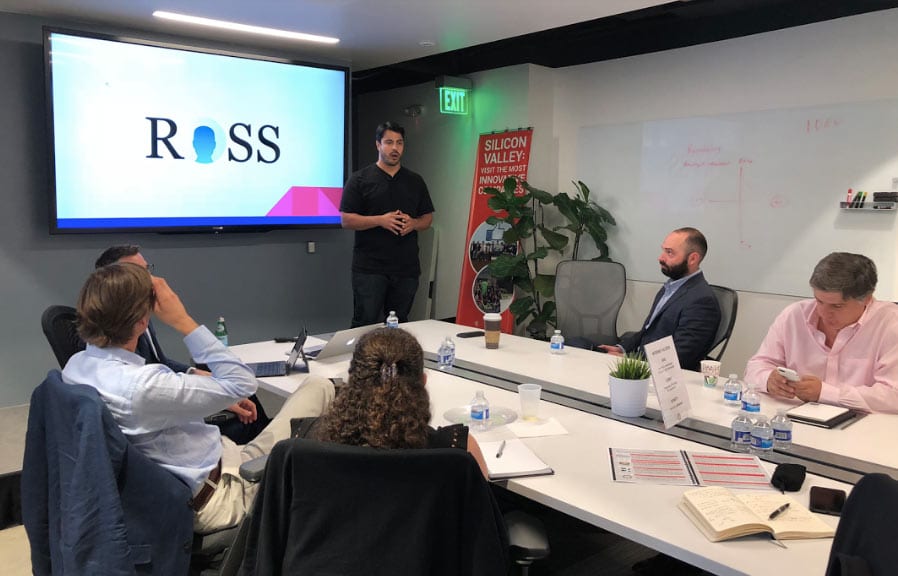 #1 – Important lesson from ROSS Intelligence
Offering cutting-edge artificial intelligence legal solutions to the world, ROSS intelligence is world's first digital attorney which helps to cut down the time and energy spent on legal research. In fact, a benchmark test by Blue Hill Research showed that Ross Intelligence found 30% more relevant information in less time than a human researcher. This means the artificial intelligence can certainly help legal professionals.
This is a classic example wherein saving time and energy will help the law firms to do their research faster (..and more efficiently!) One of the major takeaways for Thomson Reuters was learning the fact that modern managers should get trained in data analysis and correct usage of artificial intelligence (in fact, this change should happen sooner rather than later!)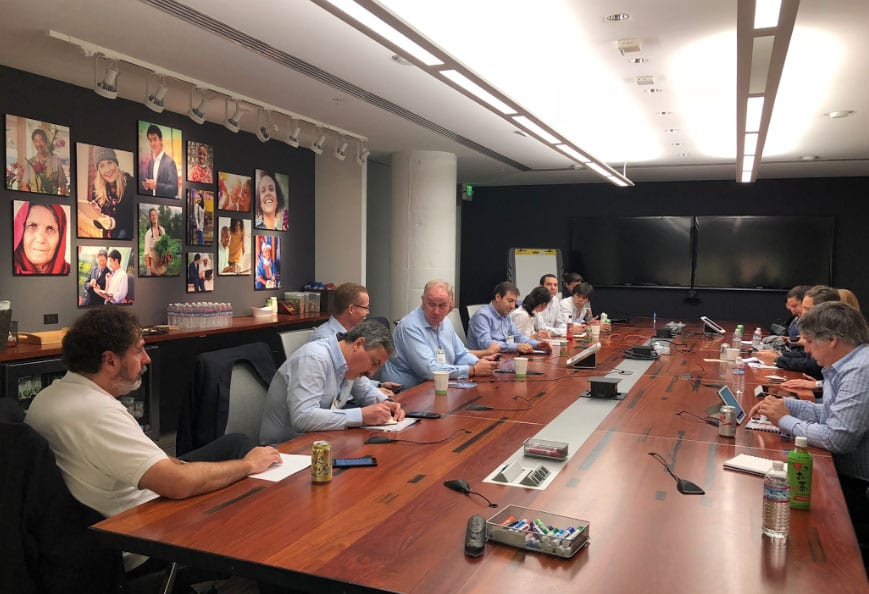 #2 – Key takeaway from Western Union Digital
The Western Union is a well-known organization in the field of international remittances. The company has several divisions, offering easy solutions for money transfer, money orders, and commercial payment services. However, with the fast-changing world (and with the entry of digital payments), Western Union anticipated the wave of competition and decided to enter into the digital space. But there were many problems that needed to be addressed.
To begin with, the digital payments were far less profitable as people would transfer tiny sums of money making the process really cumbersome for a huge organization. So, they invented a new entity – Western Union Digital. This was a completely independent operation within the organization that allowed better flexibility (under much less pressure). Setting up a separate and independent digital entity allowed the organization to experiment with innovation. Western Union Digital also partnered with brands like the Facebook messenger to offer real-time payment solutions to the customers.
This was an innovative way of introducing a digital unit allowing a lot of freedom, flexibility and better bandwidth to the parent organization. In a way, it became an important takeaway for Thomson Reuters executives.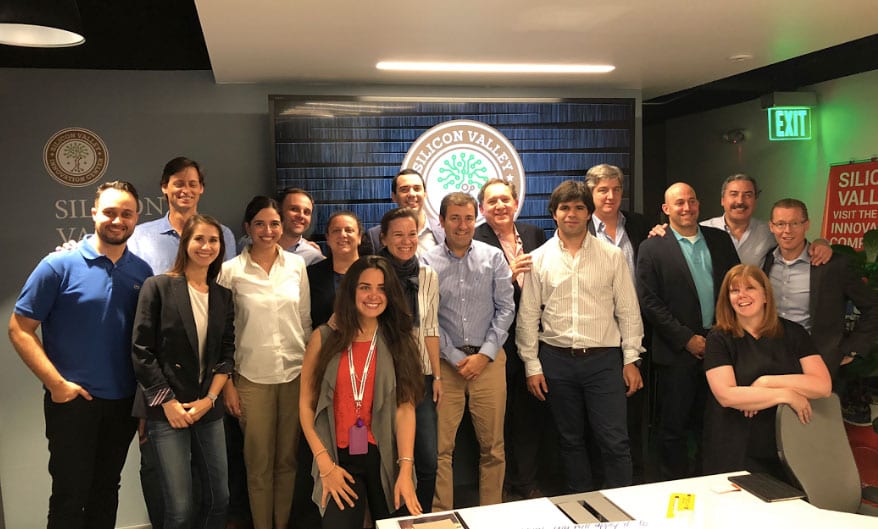 #3 – According to DocuSign, artificial intelligence is here to stay
With users across 188 countries, DocuSign has proven itself to be a secure way to sign and approve anything from anywhere. With a vast network of established partnerships, DocuSign has grown quickly by strategically fulfilling its growth potential.
According to DocuSign, the use of big data analytics and artificial intelligence is a must for serious organizations especially in the Fintech space (naturally, it's not possible for computer algorithms to process the huge amount of information on paper documents!) The approach allows flexibility to get the contracts going in a matter of seconds – from anywhere in the world.
Fact is, usage of artificial intelligence is absolutely crucial towards achieving a high rate of speed in modern businesses – a concept that is applicable to every major organization looking to adopt AI.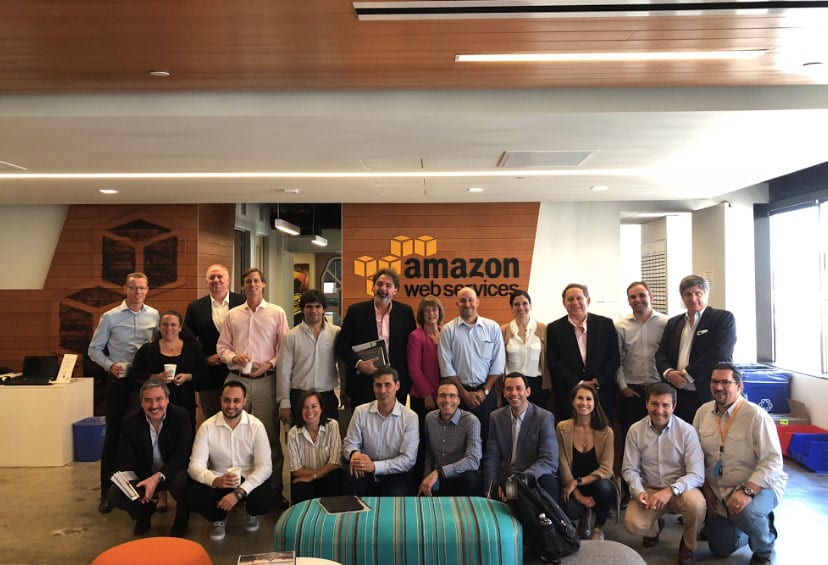 #4 – The underrated power of partnerships
There are times when you're under immense pressure to deliver earth-shattering results in a limited amount of time. With minimal resources and restricted capital allocation, the job is fairly difficult. The best solution under these tough circumstances is to partner with a power-packed startup to help launch your ideas in a big way. For example, just knowing the principles of artificial intelligence, doesn't give you the skill set to apply it successfully to your needs (keeping ROI in mind!) You need advice from an expert!
This is even more feasible for a brand like Thomson Reuters, particularly when they don't have in-house AI proficiency. Realizing the power of startup partnerships is an important growth hack that is widely used in Silicon Valley. As the famous saying goes, "You can't go alone. You need to partner."
#5 – Using artificial intelligence to assemble powerful reports
If you're like many senior executives, the legacy systems in your organization might cause your teams to waste too many resources on producing accurate reports. In fact, the same time can be used for analyzing the readymade reports to take some actionable steps (for real-time profits!)
This is where artificial intelligence comes into the picture. While interacting with Silicon Valley brands, Thomson Reuters observed that AI can be effectively used to find information that your customers might need. Even if the data is in absolute raw form, it's not very cumbersome to outsource the production of a report to freelance specialists (easily available on many quality sites like Upwork or UpCounsel.)
This effectively means AI can become your 'In-house Reporting Assistant'.
Consider this – almost 75% of the report creation process can be easily automated with help of powerful AI solutions. This is, in fact, the best way to utilize the potential of modern AI technologies.
Conclusion
Silicon Valley offers an enriching entrepreneurial ecosystem packed with companies like Uber, Apple, Microsoft, Google, Airbnb, Tesla, and Cisco, which could potentially help you develop high-growth ideas to address the growing concerns that you're facing.
With Innovation Immersion Program, you get an unforgettable opportunity to learn about the latest trends in your industry. Know the powerful insights to design successful models for your own company. We are happy to report that once the program was complete, the senior leaders at Thomson Reuters felt extremely confident about the corporate innovation trends that affect their core business. They were able to change individual operations and create new business units to capture the undiscovered market opportunities.
To sum it up in one phrase, 'They found solutions!' …and now we have a limited time opportunity for you. With the increased demand in the Fintech space, Silicon Valley Center has designed an exclusive Executive Immersion Program.
The purpose is to address the challenges that entrepreneurs face in the field of Digital banking, Artificial intelligence, and Regulation technologies. The participants will also find interesting insights about advancements in the field of digital lending and current innovations in payment value chain.
Now that you've already seen the applicable benefits of the last program, the next move is up to you.
And if you've read so far, you're seriously interested in finding some business solutions. All that's left to do now is take action.
Click here to find more details.