One day, three companies, and a deep dive into the Fintech-powered future: that was the executive immersion program in Silicon Valley for Banco Santander Mexico. Digital identities, open banking and mass payout platforms were all on the agenda. Each session provided the Santander team with fresh insight and ideas, that proved invaluable as the bank looks to enhance its customer experience and continues its push for digitalization.
The first tour stop was IdentityMind, a software-as-a-service (SaaS) company which builds and maintains digital identities. Its platform provides identity-based risk management, fraud prevention and anti-money laundering services. For a financial institution like Santander Mexico, all of that adds up to easier regulatory compliance and a healthier bottom line.
The Santander executives learned how the IdentityMind identification process incorporates artificial intelligence and machine learning. They saw how secure digital identities help an enterprise understand who is on the other end of a transaction and if they should do business with them. It was clear that In today's economy, with peer-to-peer sharing on the rise and cryptocurrencies becoming mainstream, trusted digital identities are needed more and more.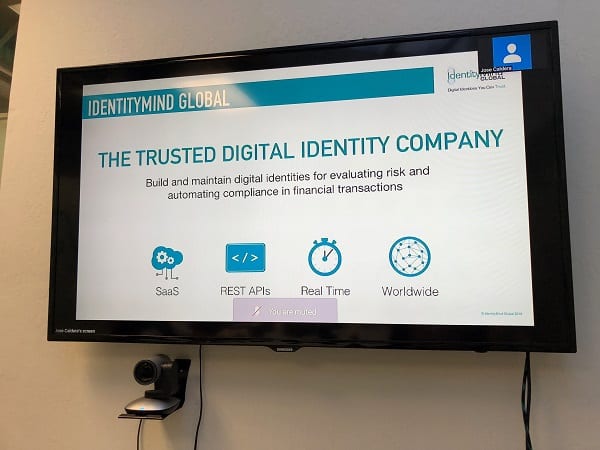 Open banking, open for business
The group's second session came at Token. Since its founding in 2015, Token has been building an open banking platform that allows money and information to move around the world securely and instantly. Banks, bank customers, merchants and developers can all be plugged in to the company's ecosystem.
Open banking is a major development. By requiring banks to give customers more access to their payments and transaction data, it seeks to liberate the financial services market. For banks this means new potential sources of revenue and new ways to interact with consumers. But it also exposes them to unprecedented levels of competition from digital innovators in the Fintech space.
Tech companies like Token are helping legacy organizations not just make the transition to open banking, but also transform their business so they are able to compete against Fintech startups.
The visit to Token gave the Santander executives a chance to see how the company can help them respond to the opportunities and challenges created by open banking. For Santander Mexico this is part of planning for the future; for now, open banking is rolling out only in Europe. But the rest of the world is watching closely, with similar developments sure to be seen soon outside of Europe.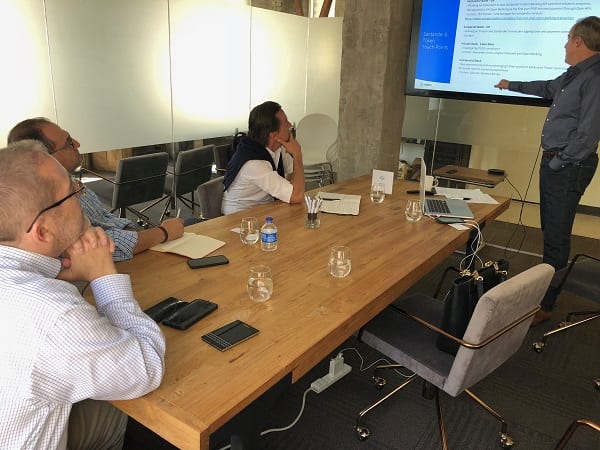 Platforms for payments
The executive immersion program was brought to a close with a presentation at HyperWallet. Using web and mobile payments technology, HyperWallet gives an organization the ability to make payouts at scale in more than 200 countries, using multiple currencies and delivery methods.
This goes hand-in-hand with several of today's tech trends, including the gig and collaborative economies and online marketplaces. When users make money through such platforms, HyperWallet can make sure they get paid. Its use cases include disbursing royalties to artists, earnings to sellers or fares to taxi drivers.
The Santander team were given a behind-the-scenes look at how HyperWallet works. They were able to study its business model, its technology and its corporate outlook. They had the chance to assess the viability of such a business for the Mexican market and ask questions around when HyperWallet might come to their region. The visit was, above all, another chance for Santander to learn about the innovations Fintech makes possible which are both a threat and an opportunity for their own business.
Integration continues
Although short, the Santander team's time in Silicon Valley was hugely impactful. Through an immersive one-day program, the executives were able to grasp the diversity of the Fintech landscape and the speed at which new developments are appearing.
For Santander, keeping abreast of Fintech innovation is essential to stay competitive. As customers come more and more to expect things like instant global payments, online identity verification and a range of apps and platforms to manage their money, traditional banks need to transform themselves to stay relevant. As Santander found out, visits to Silicon Valley to meet disruptive startups and explore partnership opportunities is an excellent way to make that happen.