Silicon Valley


Legends Tour
Visit Disruptive Companies And Get Hands-On Experience With The Latest Gadgets
What is Silicon Valley Legends Tour?
The Silicon Valley Legends Tour is a unique one-day experience. Designed for those who come to Silicon Valley to learn about new technologies, it also offers unparalleled access to the Valley's "secret sauce": disruptive startups.
On this tour you'll visit the most innovative companies operating today in Silicon Valley and get hands-on experience with cutting-edge technologies. Getting up to speed on the major trends in the fields of Internet of Things, Virtual Reality, Artificial Intelligence, Drones and Robotics comes as standard.
Experience a complete Silicon Valley Immersion by living in an Executive Villa located in the Los Gatos. get a chance to live amongst the Silicon Valley eminent leaders and innovators.
Deep dive into

Silicon Valley
Discover powerful new ideas about the future of your industry by interacting with like-minded participants, speakers and Silicon Valley insiders.
Tap into the wealth of experience Silicon Valley has to offer. Experience disruptive new technologies and find out how they'll effect your business.
Learn from real-life stories of success and failure from local innovators, startups and entrepreneurs.
See technology demos and test new products first-hand. Be first to try out the latest innovations. Witness the future today.
(Agenda is subject to change without notice)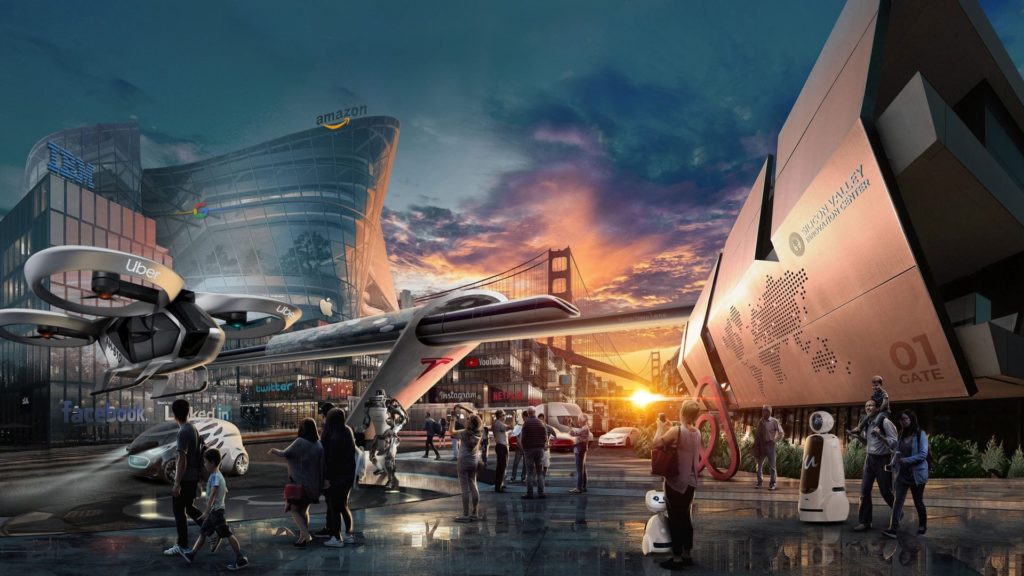 Silicon Valley Disruptive Trends
"The future of business" and Q&A by innovation strategist of Silicon Valley Innovation Center at Silicon Valley Innovation Center.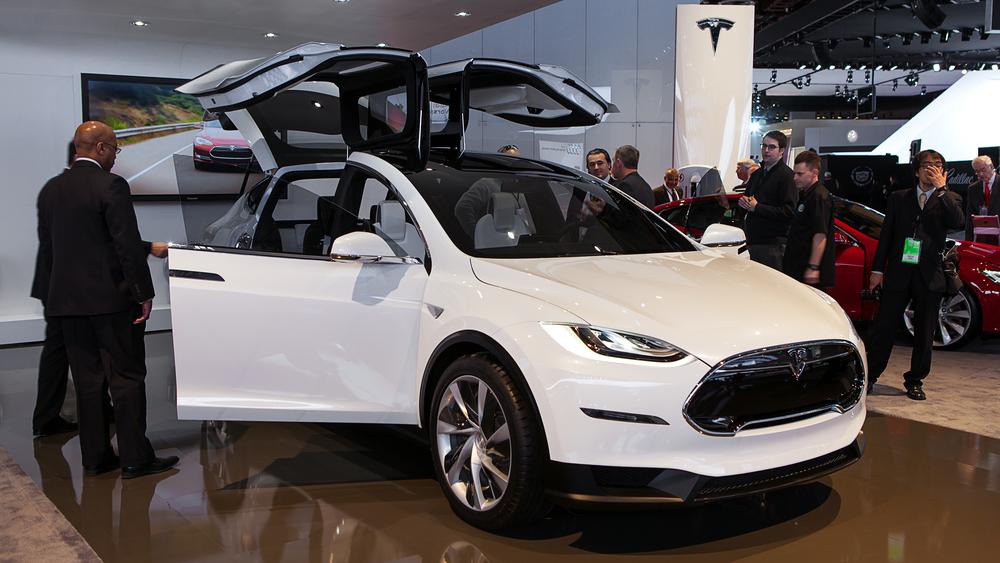 There are 3 main features of Tesla that we will show to highlight "autonomous" driving:
Autopilot (Car will follow other cars, stop itself if car stops in front of it, follow the lane even with turns, and etc. )
Auto parking (Car can park itself automatically both parallel and perpendicular).
Auto summon (Car can move few yards back and forth by its own / no driver inside.)
Your participants will be behind driving wheel during autopilot mode. One of our representatives will be present in the car all the time to advise.
Every participant who is willing to test drive Tesla should have a driving license valid for driving in US. (I.e. valid for renting cars in US).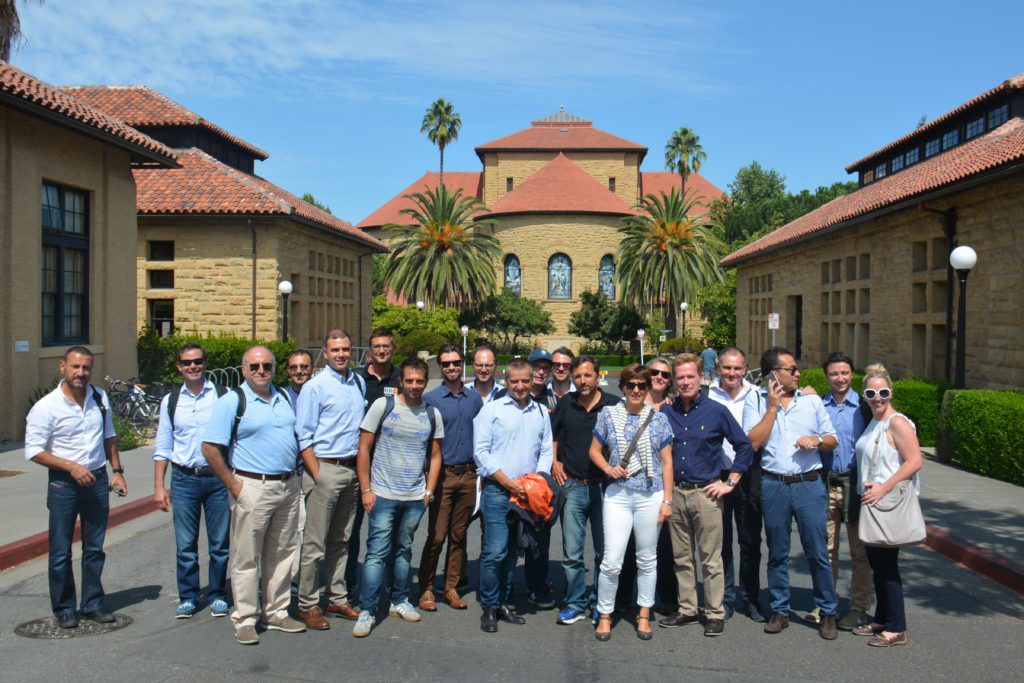 Guided Tour of Stanford University
Stanford University gave rise to Silicon Valley as we know it today. It has been one of the most successful universities when it comes to educating leaders, spinning off new ventures, and commercializing university research.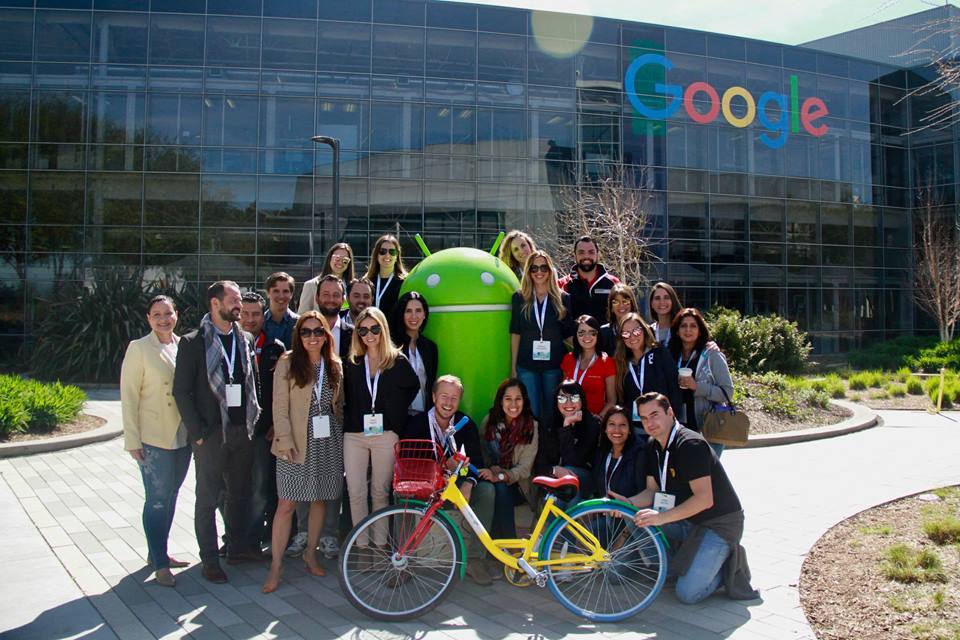 Google Headquarters and Googleplex
Guided tour of Googleplex, Android Garden, and Google Merchandise store. Hear insightful facts about unique Google's work culture. And expert from Silicon Valley Innovation Center will tell you about how this legendary company is changing the world of business with big data, autonomous vehicles, and artificial intelligence.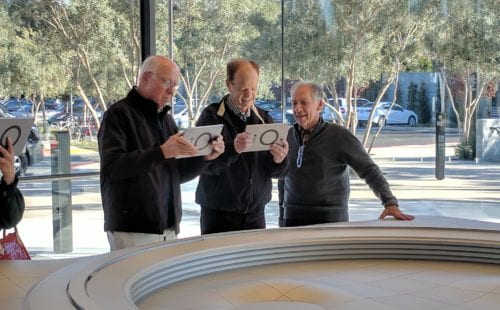 New Apple Campus : Visitor Center
One of our representative (SVIC) can explain Apple history and culture, as well as highlight 4 areas to explore at Visitor's Center.
This tour takes place at locations across the southern San Francisco Bay area. 
Innovation, disruption, transformation; that's the heart of Silicon Valley. On this tour you'll meet the men and women working daily to redefine industries through technology. Artificial intelligence, robotics, internet of things; whatever your interest we're sure you'll come away inspired by everything you've seen and heard.
Silicon Valley isn't just a location, it's a culture. On this tour you'll breath it all in alongside the creators, visionaries and engineers who make it happen. Hear their stories of success and failure, try out the latest technologies and find out what the future is going to look like.
This program is an excellent opportunity to get an idea of what is going on in Silicon Valley and experience it firsthand.  The program exceeded my expectations: fantastic content, set of companies, VCs, and startups.
Thank you so much for an excellent program and successful immersion experience with SVIC. We were pleasantly surprised with what we were able to achieve and what we are going to achieve. The program was very well structured, and the choice of organizations from Silicon Valley was very well thought through. Thank you.
The program made by SVIC was a great experience. We read about Silicon Valley, we hear about innovation challenge, speed, disruption, and when you come here and see the real ideas, the real innovation, and real people, it validates everything. You leave with a sense of being a part of something to go forward and make changes in your company with confidence.